Testimonials
Our clients represent a wide range of industries and business types, but one thing they all have in common is a desire to be a best in class employer with a highly motivated and engaged workforce. We're proud to have helped these businesses, and many more, to achieve this goal.
We engaged Emma last year to help us consolidate our organisational structure and design a fit-for-purpose and sustainable HR framework. Emma continually exceeds expectations and never fails to impress me with her pragmatic approach, always tailored to our specific needs. Emma really listens and takes time to understand the nuances of our business, core team and wider staff and applies that knowledge in her recommendations and solutions. Emma adds a great amount of value to the business and I really enjoy working with her.
Sarah Crystal – Head of Legal and Business Affairs

Emma provided comprehensive, professional HR services to our company in its start-up and growth stages. She was always on hand to answer employee questions and support the management team. She acted like a seamless part of the company and ensured we had an efficient active HR function at all times. She was always up to date with the latest legal HR advice and our staff valued their access to her.

Emma has become part of the team and we rely heavily on her advice for all HR related policies, processes and issues. She is always highly professional, reliable and trustworthy, and I don't know what I would have done without her support over the last few years.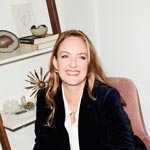 Marisa Hordern – Founder & Creative Director

We are a values-driven organisation and Emma has completely overhauled our staff handbook and procedures to incorporate our unique values throughout. We are really pleased with the outcome and we knew we didn't want that generic templated stuff you get from most HR professionals. So pleased with the outcome we have re-engaged Emma to help with an HR investigation and employee disciplinary process.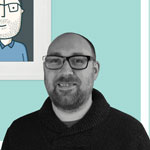 Emma designed and delivered a comprehensive, transformational HR programme for the AoEC. This included scoping, data gathering, design and delivery of content and supporting workshops, presentations and materials to improve the way the whole team work together. Emma is a highly skilled and knowledgeable HR expert who operates extremely effectively and is both strategic and relational. Her inclusive and engaging style, coupled with efficiency and responsiveness means that she moves seamlessly from board to whole company communications with ease. I would unreservedly recommend Emma and Perfect Vision HR.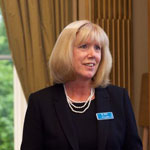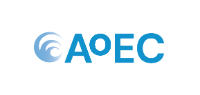 We have instructed Emma to conduct investigations on behalf of a number of high profile clients, often relating to sensitive matters. Emma is always a pleasure to work with and handles the investigation meetings professionally and thoroughly while maintaining a compassionate manner and puts those involved at ease.  She has a brilliant "can do" approach and I have no hesitation in introducing her to clients and recommending her services.
Sarah Verrecchia – Senor Associate (Employment Group) – Harbottle & Lewis LLP
Pathways engaged Emma from Perfect Vision HR for support and guidance through a complex restructuring project. Emma quickly understood our situation and unique needs. Emma tailored a programme to take us through a fair and robust process including planning, decision making, communication and implementation. Emma is able to balance commercial and legal needs with a sensitive and supporting style which was invaluable in our communication strategy to staff and in achieving the right outcome for the charity. Emma is a pragmatic and conscientious partner, was able to act as sounding board to our thinking and challenged us throughout to attain the best outcomes. I would have no hesitation in recommending Emma as a strong HR partner for HR projects or general consultancy.
Emma at Perfect Vision HR has helped us very efficiently with the furlough scheme and potential redundancies. She also dealt with casual staff issues on which we were accustomed but her expertise made them easier for the concerned parties. Thanks to her human values, she knows how to analyse a situation and how to negotiate without creating any unnecessary fuss. Emma is professional, flexible and reacts rapidly to my requests.
Frederick Fischer – Managing Director Lalique UK

Emma and I recently worked together on a complex restructuring project for a charity based in Kent. Our client needed guidance and support over a period of several months to plan and implement a new organisational structure as well as advice on communicating and dealing with the understandable internal uncertainty. Emma is incredibly thorough in her approach and her amazing attention to detail ensured that all consequences and outcomes were successfully planned for. She has very clear vision built on a great depth of experience and uses this to find creative solutions to client needs. Emma has an honest and open approach which makes her a joy to work with and I would thoroughly recommend her to anyone seeking either project based or regular generalist HR support.